IMPORTANT EVENTS
Creating Awareness on Cervical Cancer Among Secondary School Students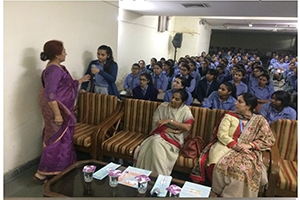 An awareness camp was conducted to disseminate information on cervical cancer prevention among students and teachers. The cause of cervical cancer, it's sign & symptoms and risk factors were highlighted. The focus of the talk was on prevention of cervical cancer by early detection of the disease in susceptible women and by use of vaccine for adolescent girls.  
Venue: Khaitan Public School, Sector-40, Noida
Date: 0000-00-00
Awareness Camp on Women's Cancers (Cervical, Breast, Ovarian and Endometrial Cancers) with Screening for Cervical and Breast cancers, jointly organized by World Healthal Trust & DLF Foundation.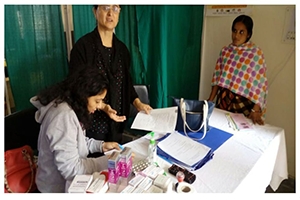 Gynaecologists, Dr Chandan Kachru and Dr. Neha Rani of Pratiksha Hospital, Gurgaon were present. Out of 32 women screened for cervical and breast cancers, four cases were recommended for mammography and ten were advised to get the Pap test done.  
Venue: Primary Health Center (PHC), Wazirabad, Gurgaon
Date: 0000-00-00
Awareness cum Screening Camp on Oral and Reproductive Cancers (Cervical, Breast, Oral and Prostate Cancers), jointly organized by World Healthal Trust & Rotary Club of Noida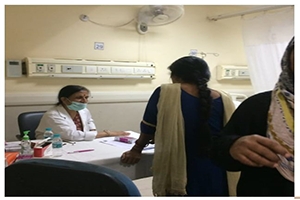 Out of the 167 people who attended this two-day camp, 32 suspect cases of different types of cancer were detected, which included 10 suspect cases of cervical cancer, 4 suspect cases of breast cancer, 14 suspect cases of oral cancer and 4 suspect cases of prostate cancer. Besides doctors and scientists, 16 students of Vishwa Bharati School, Sector 28 and DPS, Sector 30, Noida participated in various activities of this camp.  
Venue: Govt. District Hospital, Sector-30, Noida
Date: 0000-00-00